This is game coming out next year from Bethesda. From the creators of Deus Ex and Half Life 2.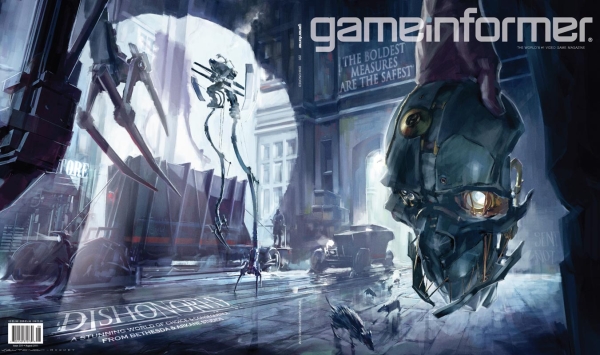 Dishonored is the antithesis of a edge-of-your-seat roller-coaster ride.
It's a game about assassination where you don't have to kill anyone.
It's a game about infiltration where you can set up traps and slaughter
the entire garrison of an aristocrat's mansion rather than sneak in.
It's a game about brutal violence where you can slip in and out of a
fortified barracks with nobody ever knowing you were there. It's a game
about morality and player choice where the world you create is based on
your actions, not navigating conversation trees.
Not much is known about the game apart from the above. More will be known in a few days when some magazine features it.
But what I will say, from that above, I think this is going to be the best game EVER. I just have a feeling. Remember the fucking name. THIS WILL BE AWESOME.