Police doing some proactive work and they're under fire for this? WTF.
This 14 year old named Ahmed Mohamed (red flag) is an inventor (red flag) and built a homemade clock (red flag) to school (red flag). He was investigated, handcuffed, and fingerprinted. Proactive policework done in Texas. 
http://www.foxnews.com/us/2015/09/16/texas-14-year-old-arrested-for-bringing-homemade-clock-to-school-after-teacher/
But then the police are under fire?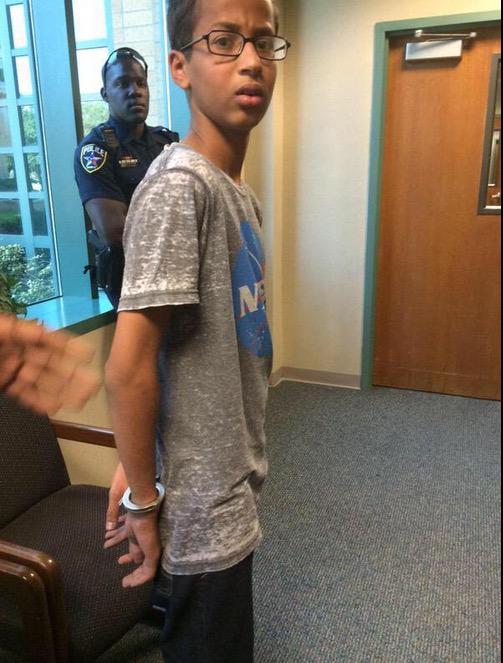 LOOK AT HIM.